A breath-taking view over the hills
The apartment Terrazza is located on the third and last floor of a former convent, few meters from the village of Maiano. This magnificent location is distinguished by spacious interior in rustic style, where the comfort of the space is combined with the elegance of refined furnishings. The flagship of this apartment is the enchanting panoramic terrace overlooking the Tuscan hills. An ideal starting point for daily excursions, but also a precious oasis of quietness. The apartment consists of two double bedrooms, one bedroom with two single beds, a living room, a kitchen, a bathroom with shower and a bathroom with bath tub. It also includes a panoramic terrace equipped with tables and chairs. The apartment is designed for 6 people with possibility for one more person, upon request.
Check-in: day of arrival from 16.00 to 19.00
Check-out: before 10.00 am on the day of departure
Address: Via Benedetto da Maiano, 11 Fiesole (FI)
Tourist tax: 2.50 euro per night per person
Change your booking as and when you want!
All major credit cards accepted!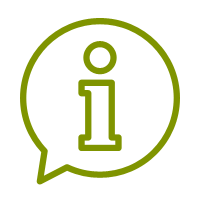 Contact us without obligation for information!
Suitable for small children, with games and farm animals, but also for lovers of long walks in nature. Beautiful paths, there are meadows, woods and olive groves. Beautiful botanical garden and elegant swimming pool.
Grazia
Sun and nature at Fattoria di Maiano!
Two years ago we had our wedding lunch in this beautiful place and we were very satisfied with our choice. We came back other times and we were never disappointed. Last Sunday we decided to return with some friends from Latina and it was great like always. Excellent menu with typical and revisited Tuscan dishes. Excellent appetizer and wonderful cod. Friendly and professional staff, incredible place that never betrays expectations. When I want to make a good impression with guests I bring them to the farm and the result is always excellent. Try it and you will not be disappointed.
Simone
"It never disappoints!"